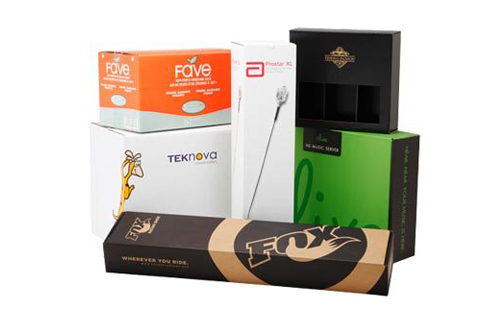 Small Boxes for Soap Packaging
If you're in the market for new soap packaging, you may be wondering what the benefits of using small boxes for soap are. These boxes are perfect for smaller sized soaps, and they eliminate the need to wrap the soap and stick it to packaging. Their internal dimensions are 80x60x30mm and feature an oval window on the top so that customers can smell the scents without unwrapping them. You can even print your soap's name and scents on them.
Small Boxes For Soap Packaging
Soap business owners need to print useful information on their cardboard boxes to gain the trust of their customers. Information on the packaging of soap should include the product name, logo, ingredients, bar code and manufacturer. As soap is a skin-care product, it is necessary to mention any chemicals that may harm the skin. Print the information in a simple and uncomplicated manner. Moreover, if there are special needs, informatory labels can be added.
Custom soap packaging boxes are the perfect way to give your brand a voice. The look, feel, and perception of your brand will be influenced by the quality of the paperboard used. A beautiful, attractive cardboard box will highlight your brand's identity and attract a large number of potential customers. Besides, it is important to keep in mind that a cheap and ugly soap packaging will not attract customers. You should consider all the options before finalizing your packaging design.
Small boxes for soap can be custom made in order to include a window in them. You can choose an oval, round, or rectangle die-cut window in your packaging design. The window may be made from clear PVC, which can protect the soap from damage. In addition, kraft soap boxes are cost-effective and recyclable. A window is also an added feature, especially for those who want to sell their soap to people who are environmentally conscious.
Custom-printed kraft soap containers can help increase your sales. In addition to their convenience, custom boxes can showcase the creativity of your soap brand. Incorporate the company name and logo, or add the details of your soaps and its ingredients. Even more, you can have custom-made boxes that hold a variety of quantity of soaps. This way, your customers will be able to select the perfect size for their needs. A beautiful, well-packaged box will enhance the brand image of your business and build consumer confidence.
Small Soap Box Packaging
Paper soap boxes are among the most popular designs for small soap boxes. These boxes are usually black and feature a cutout of a leaf on the front. The front of these boxes is then decorated with a beautiful colored font and typography. Inside, there is enough space for your company's name and contact details. These boxes are not only attractive, but also easy to assemble and customize. You can even include a personalized label for the product.
Matchbox-style boxes are great for simple soaps and often feature the logo on top. They also have a white cover and are usually shaped like a rectangle. Other designs of small soap boxes feature a cute illustration of a woman. In addition to color schemes, you can also find soap boxes in shapes that are designed like rectangles, squares, and silver. While soap boxes have a wide variety of shapes and styles, they are typically designed to fit a specific product.
Once you've decided on the size and shape of your box, the next step is selecting the right design and printing technique. Kraft boxes are the most common, and they feature a top and bottom closure. These boxes are manufactured with a template printed on a single sheet of paper, and then folded in a particular way to create the box. When shipping your boxes, make sure you select the right material for shipping. Another popular option for soap boxes is a clear window design. Consumers are often influenced by a product's transparency, and this can make a huge difference in their purchasing decision.
As mentioned before, small soap boxes are a great way to show off your handmade soap. These boxes can showcase the color, texture, and scent of your handmade soap. They can also be custom-designed to be fun and playful. Whether your soap is a gift, a prized item, or something else, it will surely catch the attention of a customer. You can also add a sticker or other useful information. If you have a unique scent, choose a box with a cutout in the middle that will allow your customers to smell it before they open it.
Soap Boxes
When selling small bar soaps, a single box works perfectly for this purpose. It can also hold two or more bar soaps. This size is also suitable for the packaging of gift sets. There are a number of options for enhancing the looks of the soap packaging. You can use printed labels, green wrap or tissue paper as the void fill. A branded sticker can also be used for the packaging. These products have become increasingly popular among soap brands, thanks to their natural look and feel.
When selecting small soap boxes, you must take into account the material and design of the packaging. Keep in mind the current trends of the market as well as your personal preferences. Nowadays, Kraft paper is preferred over plastic packaging for soaps because it is durable and eco-friendly. Kraft paper also does not add a lot of weight to the product, which reduces shipping costs. You can also opt for bulk purchasing of Kraft paper to cut down on costs.
Custom-made soap boxes can be made to fit the particular needs of your business. To make your packaging unique, you can choose the shape, size and design of the box. You can also make a logo or a message on the box, depending on the products that you sell. In this way, you can make your soap packaging more attractive and sell more. For more ideas, check out our guide to custom soap boxes. Your soap packaging will be unique and will stand out among the rest. Soap packaging is crucial to boosting your brand's presence and sales.
Soap Box Packaging
A soap box is a great way to introduce a new fragrance to your customers. You can even decorate them with a printed label or a sticker with your brand's logo. Another attractive option is to make your packaging reusable with recyclable wrappers. Lastly, you can even attach custom gift tags to your soap packaging. Customers love natural and unique packaging and you should try to emulate this trend with your small boxes. And because it's so popular these days, you can also use custom soap boxes with windows as a way to promote your brand.
Customer Service Information
If you are looking for the printing of custom boxes for your business or personal use and want some unique shapes and custom made boxes then, the boxes printed by us are made right for you.
92% Of Our Customers Generate Their Instant Custom Printing
Quotation By Free Quotation Engine!